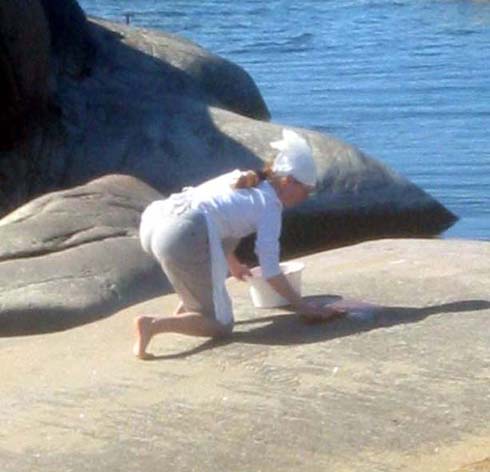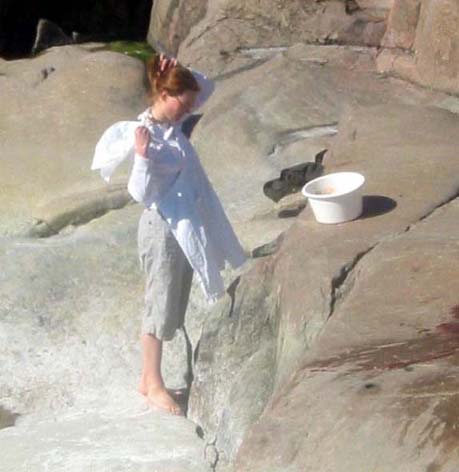 FatherEarthMotherSky
Performance at Bengtskär lighthouse, May 2002
I made the performance during a one-week course far out in the Baltic Sea on the small island with its tall and famous lighthouse.
The inscriptions I washed (with ketchup unfortunately, since the lighthouse personnel could not help me with my order of oxblood…) are made by soldiers stationed at Bengtskär during the second World War (when nearby Hanko was occupied by Soviet and Bengtskär very threatened and also the scene for a dramatic battle which the Finns won).
I assume Markku Hakuri, professor at TaiK, was the photographer of the performance.